Good
work
for
people
everywhere
We partner with business, government and civil society to better identify and take action to address exploitation in the supply chain, raising the bar for working conditions globally
Combining innovative research and actionable data with technological solutions to address worker exploitation and harmful forms of child labour. Drawing together insights across the breadth of supply chains, from grassroots communities to boardrooms.
Lives impacted through our research and solutions
Workers using the Just Good Work app
Of the 10,000+ BCorps globally, we are in the top 100
Technological tools to enable your organisation to monitor and address modern slavery, child labour and other human rights challenges.
Rigorous research that drives measurable impact is at the core of everything we do, underpinning all the solutions and innovations we co-create with partners and clients.
From free online tools and policy papers to case studies and blogs.
Child labour
Supply Chains
"Just Good Work has been an important tool to help us ensure everyone in our supply chain receives the same clear information on rights and responsibilities in the workplace."
Responsible Sourcing Director,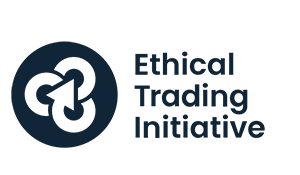 "I highly recommend Fifty Eight. Their findings have exceeded our expectations and identified additional opportunities for strategic collaboration and service improvements."
Ethical Trading Initiative
"The Just Good Work Platform has been a fantastic addition to our due diligence processes allowing us and our factories greater visibility and transparency of migrant workers recruitment journeys."
Facilitate good work
throughout your supply chain